December 10, 2007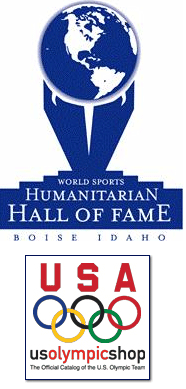 Native American Olympic Team Foundation
PLEASE JOIN PIVOTAL SNOW PRAYER Dec 10!


Dear Earth Guardians:

You can help resolve the biggest conflict since the Indian Wars ended in 1891, this time between the Arizona Snow Bowl Ski Areas, teamed with the National Ski Areas Association, against the 13 tribes of Arizona and the Sierra Club, by being a part of an OLIVE BRANCH Snow Prayer.

Southern Ute spiritual leader, Eddy Box Jr, whose father first saved Vail from their drought in 1963, said: "We need to create more harmony between our cultures and Nature." Since we all want the same thing - SNOW – this is Native American Olympic Team Foundation's peace offering, while we together figure out how to go back to living according to Nature's Laws. Other Elders-led prayer initiatives that have resulted in snow are documented on www.snow-riders.org . (Sorry clickable links not set up yet)
Please say a Prayer on Monday, Dec 10, thanking Creator for wonderful snow on the Snow Bowl this weekend (gratitude inspires more!), and to help inspire snowblessings at all the ski areas in America, to inspire them to follow Aspen's example in going green, so they also don't use a quick fix using toxic gray water for snowmaking, or depleting our aquifers.
And please take a moment to educate yourself and families on how you can switch to All Natural household cleaning, beauty, and hygiene products. Attached is the LA Times story, about the California Air Quality Board discovering that household synthetic products are the No. 2 cause of pollution, next to tailpipe exhaust. And that pollution in our homes is causing cancer, and escaping to become smog that causes droughts, and resulting fires that are further melting our glaciers.

The LA Times expose is corroborated by press giants like NBC Tom Brokow on http://www.cleanenviron mentnow.org/. Bottom line, you don't need to buy a hybrid to cut cancer and pollution that is melting our glaciers, in half! You can easily and affordibly make a HUGE difference TODAY by:

1. Reading the attached LA Times story to turn your chem labs at home into safe havens, by switching to all natural products, and get the word out to your families, schools, businesses and favorite ski areas who need to be extra pure. My elevated cancer cell levels dropped to normal four months after I detoxed my house and body by switching. It gave me a life lift! See our attached Crash Course on how you can switch, and this message is on: http://www.youtube . com/user/GreenSedona.

For example, because of rampant GREENWASHING, be aware of products that promote a few 'organic' or 'natural' ingredients up front, or in the name, as they may still include toxic chemicals like 'fragrance' that damage your family's hormones, related to every body function, and Nature. And they are in everything from candles to cleaning and beauty products. See Stanford study: http://news-service.stanford.edu/news/2004/november3/Perfume-1103.html .

2. Because herbicides and pesticides from golf courses are another major cause of pollution, resulting in droughts, please ask your country club, or statesmen to ask them to go green, like 2,254 Audubon International Green Certified courses in the US and around the world. Besides enhancing snow by going green, there are millions in the US and worldwide who have Multiple Chemical Sensitivities from the chemical soup surrounding us, who could some day come out of their homes. Americans already have approx 85 toxins in our bodies. Even though lawns in the desert are not waterwise, more may want to play golf if the courses turn green.
COMPARING ASPEN TO SNOW BOWL The Snow Bowl near Metro Flagstaff has four golf courses, and Phoenix, a smog leader, down the road has 70. There are over 300 in Arizona. All are using herbicides and pesticides, which contain dioxins, the "Darth Vaders of toxins." They end up in our air pollution, tap water and rain and cause DNA damage and 3/4 of our cancers, say scientists. The Snow Bowl that used to get snow by Thanksgiving 10 years ago, is now only open a few weeks a year.
By comparison, Aspen used to be smoggy, and is now the greenest ski area in North American, and gets the best snow. It is thanks to a team effort by Aspen SkiCo using solar, wind and biodiesel on snowcats, the town using biodiesel public transit, citizens driving hybrids, and valley with a model green golf course. Could this regional team approach be a major solution to long term snow for Snow Bowl and ski areas across America, instead of quick fixes that further damage Earth and People. Because the wind and the rain carry this contaminants great distances, could this Snow Bowl conflict be a silver lining waking us up to realize easy solutions right under our noses?

LET'S STOP AMERICA'S POLLUTION CYCLE
"The Snow Bowl challenge is also a result of getting all kinds of pollution from California, and each state hurting the next across America. Therefore all Americans can easily and affordably solve half of this problem right now by switching to natural products and green golf courses, so we don't put toxins in our rain and tap water in the first place," says Matthew Turner, an environmental scientist. Turner is now a local hero for switching the town's herbicides on Sedona's main highway, and pesticides at City Hall, to green alternatives. It saved City Hall $22,000 by not poisoning themselves with Permethri/Prelude, which Wal-Mart banned.

"We just learned that the West Coast, in turn, gets coal pollution from China. We are sending this message to their environmental leaders. Both China and America need to replace our primary dependence on dirty (mercury) coal for electricity, with clean wind energy. The most effective way of achieving that is thru reliable Carbon Offsets, like Native Energy.com, the choice of Nobel Laureate Al Gore. Solar is now also an affordable ($500) solution. See www.citizenre.com .

"It is the cumulative effect of all these toxins that will determine the future of our health and planet," says Flores Kesner, an affiliate member of the National Tribal Environment Council of 200 tribes. The Sierra Club's has asked Turner and me to present these solutions to their executive board for their 760 "Cool Cities." If we all focus together, we can help restore balance to our weather and preserve our cool way of life.

"The key to Peace is playing well together," said IL Chi Lee, the South Korean founder of Dahn Yoga at the United Nations. So let's keep our snow sports and Winter Olympics, a model for Peace and Harmony on Earth, intact.
Please join in our prayer on Monday, and help enhance harmony between our cultures and Nature. On behalf of our Native American Olympic Team Foundation (NVF) board,
Much Love and Appreciation and Happy Skiing and Snowboarding!

Suzy Chaffee, NVF Co-chairman

"Native American Olympic Team Foundation is a Colorado 501C3 non-profit partnership of US Tribal leader, Elders, and Olympians, who mission is to "Create joyful unity through sports to help heal Mother Earth for all our children."
Native American Olympic Team Foundation
2675 West highway 89A Sedona, AZ 86336
928-2820111
www.Nativevoices.org , www.Snow-riders.org